Intek Group supports and hosts on its own property the first Italian branch of the international A Seriousfun Camp, which organises summer camps for children affected by serious and chronic illnesses.
The Dynamo Camp is a summer camp, the first in Italy, specifically designed for children affected by serious and chronic illnesses, whether in therapy or rehabilitation
Dynamo Camp offers hundreds of children the possibility of regaining the simplicity of their childhood via a programme which aims to safely and happily enable them to reacquire their confidence in themselves and their potential.
The children can develop their capacities by joining in a vast number of activities, both creative and in contact with nature, and share unforgettable experiences with other children who have gone through similar traumas to their own.
By collaborating and having fun together, they build mutual support and companionship which reinforces their self confidence through the course of their treatment and on their return home.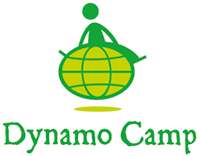 Italy does not currently have any facilities for such children outside of the hospital environment..
Dynamo Camp thus represents the chance for these children to spend a period of leisure in a protected environment which guarantees the greatest security and safety via the presence of excellent medical facilities and under the constant supervision of a qualified staff.
Website: www.dynamocamp.org